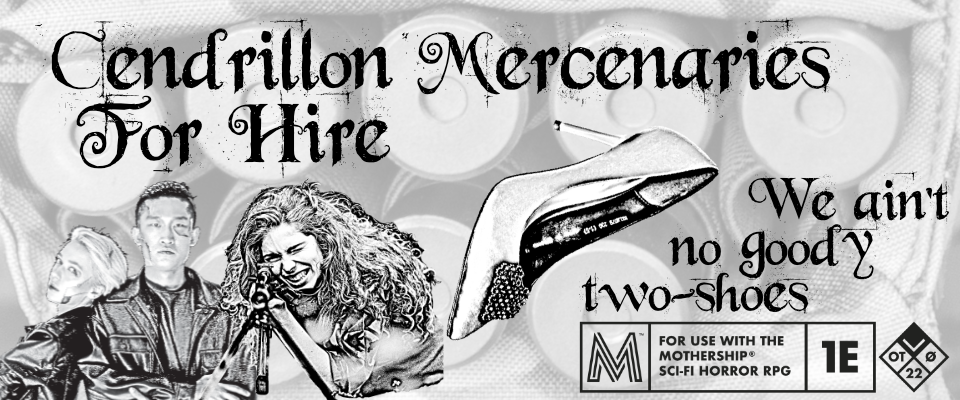 Cendrillon Mercenaries for Hire
Cendrillon Mercenaries for Hire is a stretch goal for all physical backers of the ongoing Kickstarter for Bio-Drones & Cryo-Clones. Check it out!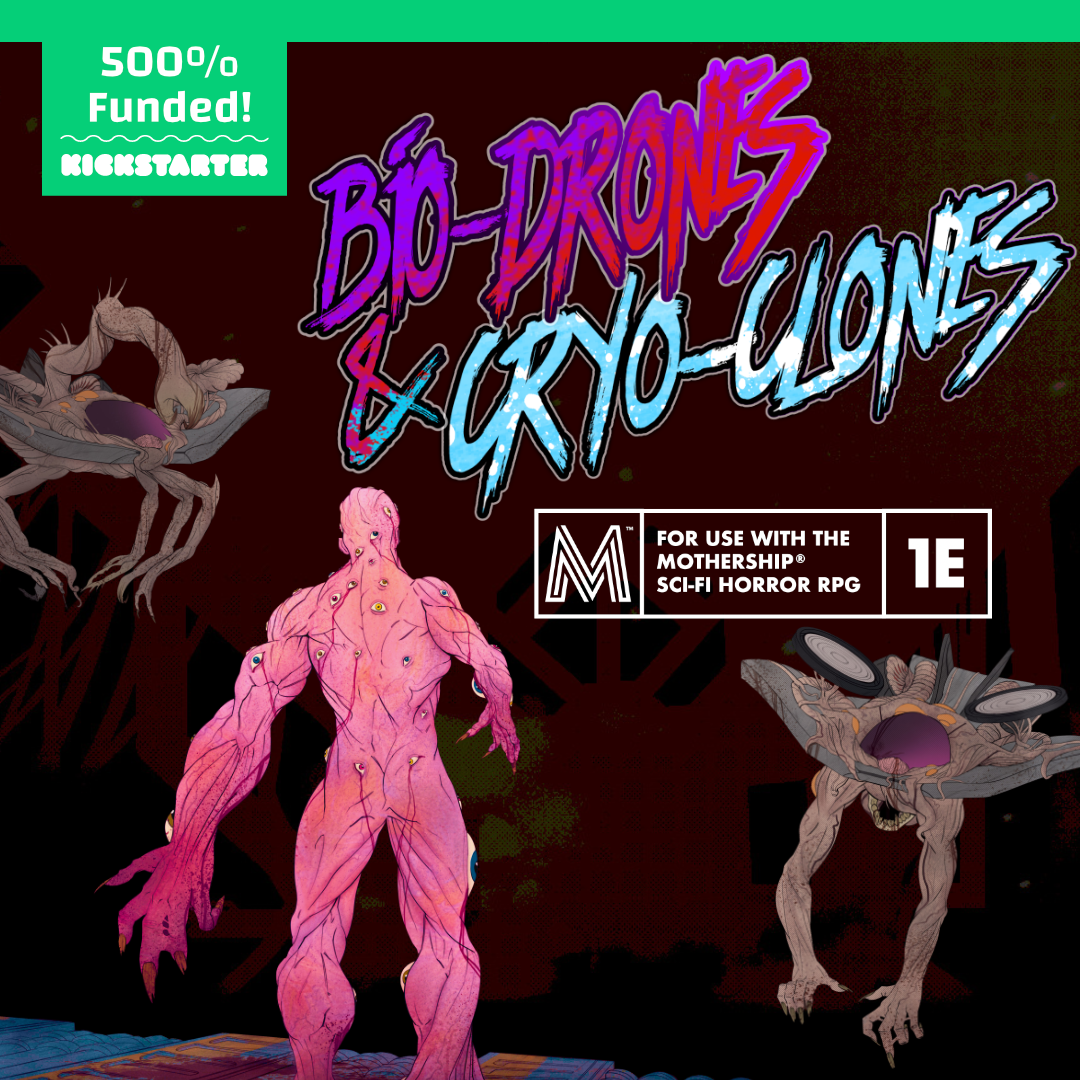 Mercenary contractors registered to the Cendrillon PMC are those who have proven through experience to protect assets better than your common Marine grunt. Each of the mercenaries available this month have expertise and mastery in domains that we assure will help any client get out of a tough spot.
Check the Cendrillon Mercenaries for Hire this month on station!

Rat
The Dreamer
Chef
Princess
Bubbles
Digital Razor & Deadtree
Made for the Mothership RPG Voices of the Void Lo-fi Jam. This pamphlet is an "in-universe" supplement you can hand directly to your players. It features six deadly NPC contractors, and an office location to add to your table's lore.
Written by Chris Airiau & Stephen Shutton
---------------------------

Mothership RPG are trademarks of Tuesday Knight Games. For additional information, visit www.tuesdayknightgames.com or contact contact@tuesdayknightgames.com.


This work was made by humans. No AI or Machine Generated works are included in this project. Supporting this project means you are supporting real human beings who have dreams, passions, & bills. Thank You.
Purchase
In order to download this pamphlet you must purchase it at or above the minimum price of $1.99 USD. You will get access to the following files:
cendrillon-mercs-for-hire-v1.0.pdf
4 MB
cendrillon-mercs-v1.0-plaintext.pdf
75 kB
cendrillon-mercs-v1.0-printer-friendly.pdf
487 kB
Exclusive content
Support this pamphlet at or above a special price point to receive something exclusive.
Community Copy
If you consider yourself in financial hardship or marginalized, feel free to download a community copy of the digital pamphlet. Each sale contributes one more copy to the pool.